Michael Kors 
I got an invitation to go visit Michael Kors Cardiff on their opening day in The hayes – I seen the white ribbon to be cut when we passed in the morning, to go for Bills breakfast and boy did it look pretty.
I invited the girls along with me, as we were together anyways for the day.

They had their new spring collection out, and it was very beautiful muted pinks in every accessory you could desire. I sipped on the lovely champagne as I snapped plenty of photos at the gorgeous pieces and shop. The staff were really friendly and immaculately dressed! Stupidly I didn't try a macaroon. Doh! Moment right there.

I am still lusting over this one lilac handbag, it reminds me of the handbag I regret fully never picked up in Toyshop. But this is MK so it would be a perfect item to fit in my growing designer bag collection, that I could try not to pair my trusty black MK purse with, but I can't promise as I absolutely love it!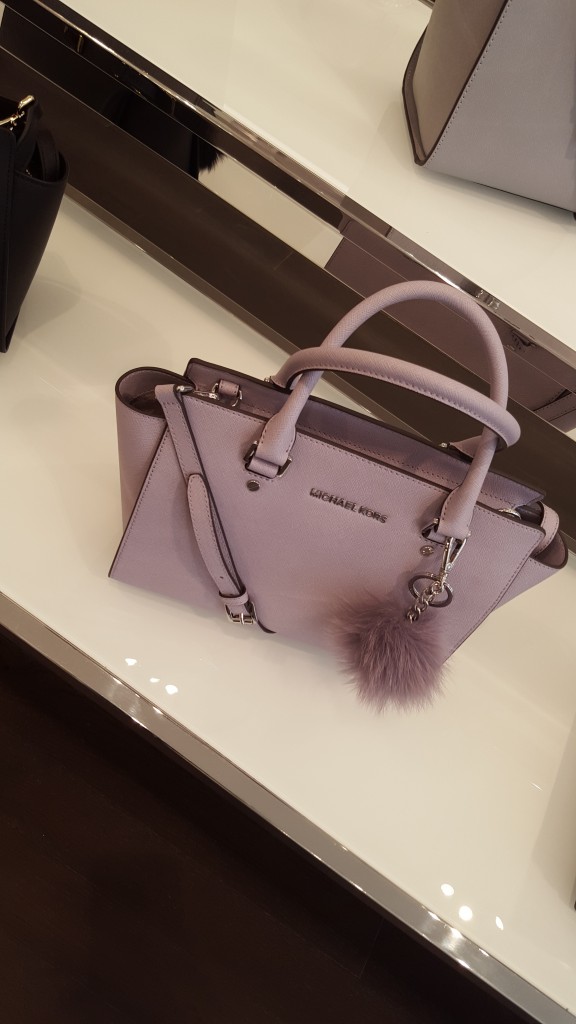 Pretty much all of the female shop assistants, were wearing the faux snake skin heels (second shelf on the left) I personally adore the tan coloured ones.
I think the rings are just gorgeous, and of course I am loving the pink colour being 'in' right now
So there's a sneak peak of the shop if you have not been in already. It did open just over 2 weeks ago but I had posts already scheduled, so thought I'd sneak this one in for you in May.
Make sure you go check out the store even if just for a bit of window shopping.